Let's Discover Your Children's Potential Together
Are you looking for ways to help your children learn, develop and master the skills they need for school?
What makes WriteAbility unique is that our activities are created by an occupational therapist specifically for use either in the classroom or at home by parents, teachers or therapists. We provide quality activities, worksheets, teaching strategies and posters to assist parents, teachers and therapists with children's early childhood development.
We have combined some of our best selling and favorite resources in Mega Bundles.
SHOP BUNDLES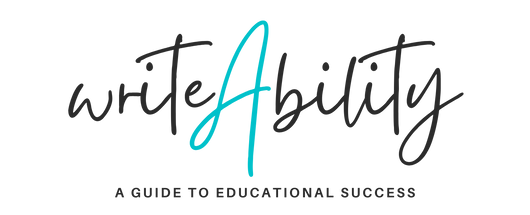 Check Out Our
Digital (online) Activities.
 
Looking for fun, interactive games to support early learning? Then our WriteAbility Online Activities are for you. NO PRINTING NEEDED.
VIEW DIGITAL ACTIVITIES
Parents
Parents, we want to empower you to help and guide your children's development and provide resources with which you can help your children build solid foundations in their developing years.
Shop collection
Teachers
Teachers, we provide a wide variety of educational themes for your classrooms and themed activities that incorporate early development skills and provide a solid foundation for academic learning.
shop collection

Therapists
Therapists, our therapeutic resources for occupational therapists, can be used as home programs or activities during therapy, designed to build academic skills.
SHOP COLLECTION
Bestselling Mega Bundles
Browse our Mega Bundles now! Featuring combinations of our best selling and favorite resources, giving you up to 50% off on the combination of products.
Does Sitting Posture Affect Handwriting?
Watch the video to learn more about how fine motor development depends on strong trunk and shoulder muscles to provide the necessary stability to perform fine motor tasks such as writing, coloring and cutting with scissors.
Testimonials
Happy client reviews and testimonials.

Suzette Immelman
The products are amazing and I'm very happy with them. Thank you for your quick feedback on the address issue.

Anne du Plessis
Thank you so much for the lovely ideas you post on Facebook. We enjoy the content enormously and can't wait to apply the tips.
Chrisli V
Such a fun activity to do with my students with learning difficulties and the video explained exactly what to do really well.

Carly R
I was very satisfied and found the resources fun, helpful and engaging for my 1st and 2nd grade students with learning difficulties and those on the autism spectrum.

Charne W
Really impressed with the great visuals that help remind my Grade 1s of the importance of their hand position while writing.

Michelle B
Thank you for a great visual to send to parents to highlight the importance of good posture while working at home.

Tristin W
My students really enjoyed their morning work and were able to complete the activities with a little extra time. It really provides great different motor skills practice which is much needed at their age.
Liza Minnaar
Thank you so much again for supporting us teachers in the children's critical years when it is so important to use class time to the optimum.